Rebel, are you planning on taking off this summer? Whether it's jetting to Spain, Greece, Cornwall, or Devon for an awesome staycation, be holiday ready with Metal Morphosis' summer proof jewellery. One of the benefits of our jewellery is that is made to fit in with your lifestyle, not the other way around. We know you rebels – you are go-getters, jet setters, and an all-around active bunch. So, whether you plan to spend your holiday surfing, hiking, or soaking up that sweet sunshine, our jewellery is here to make you look good while you do it! Keep reading to see a few of our favourite pieces!

If you're a Love Island watcher, you'll know that sexiness is a state of mind – it's all in the attitude, rebels! At Metal Morphosis, we are all about the attitude, our jewellery is designed to help you stand out from the crowd – so, sorry Love Island crew, it's time to step back, and let our rebels shine!
Sizzle on the beach with the eye studs in silver! These sexy studs can be styled in a variety of ways, either wear them in your first lobe piercing or your higher lobe piercings – any way you decide to wear them, they'll be a guaranteed showstopper!
The lantern charm is one of our favourites! It's cool, simple and the perfect addition to your summer look! Wear them on the beach, or out for dinner – or for both! These charms are the perfect way to add some spice to your holiday wardrobe.
The pyramid clicker in silver is the perfect combo of summer vibes and a punky retro feel. Wear them how you want, and when you want. The pyramid clickers, like all our jewellery, can be worn in the sea, pool, or at the gym!
You have the right to remain stylish with the handcuff clicker in silver – see what we did there 😏?
This piece is super unique and is the perfect way to jump on the stacking trend without spending a fortune! This can be purchased with or without rings and can be attached to any of our everyday clickers! EMBRACE BODY PIERCINGS THIS SUMMER:

This might come as a shock, so maybe sit down, but belly piercings are back this summer! Our studio in Hackney road has seen an increase in people booking in for belly piercings recently. One of our piercers, Clem, recently shared this with publication, Tyla, hinting that "celebrity influence always contributes to the rise of piercings, and many stars popular with Gen Z are boasting a belly ring". We must add that it's probably not a great idea to get a piercing just before you go on holiday, as for the first couple of weeks you should avoid swimming, due to the fact that chloride sometimes irritates the piercing. However, if you're staycationing why not start your holiday with that just pierced feeling?! Book in with one of our piercers and jump on this new trend!
ROUND CZ NAVEL BAR IN SILVER
Stand out in the crowd with this stunning, simple navel bar, with a round diamante top. The belly piercing takes the longest time to heal, which is why at Metal Morphosis, all our belly bars are made with piercing grade metals. They are hypoallergenic, easy to fit, water and sweat resistant. With our belly bars, you don't have to worry about residual green marks left on your skin.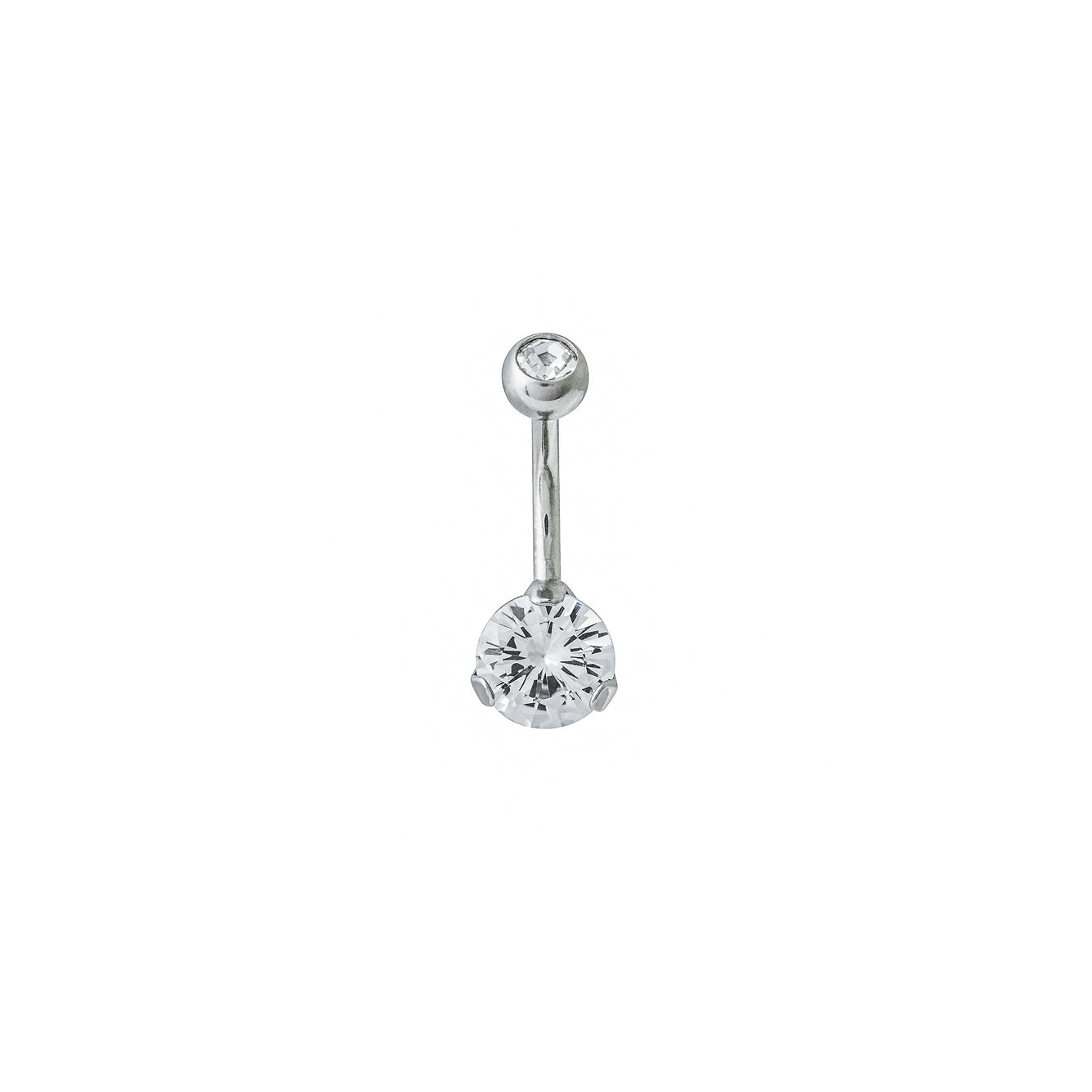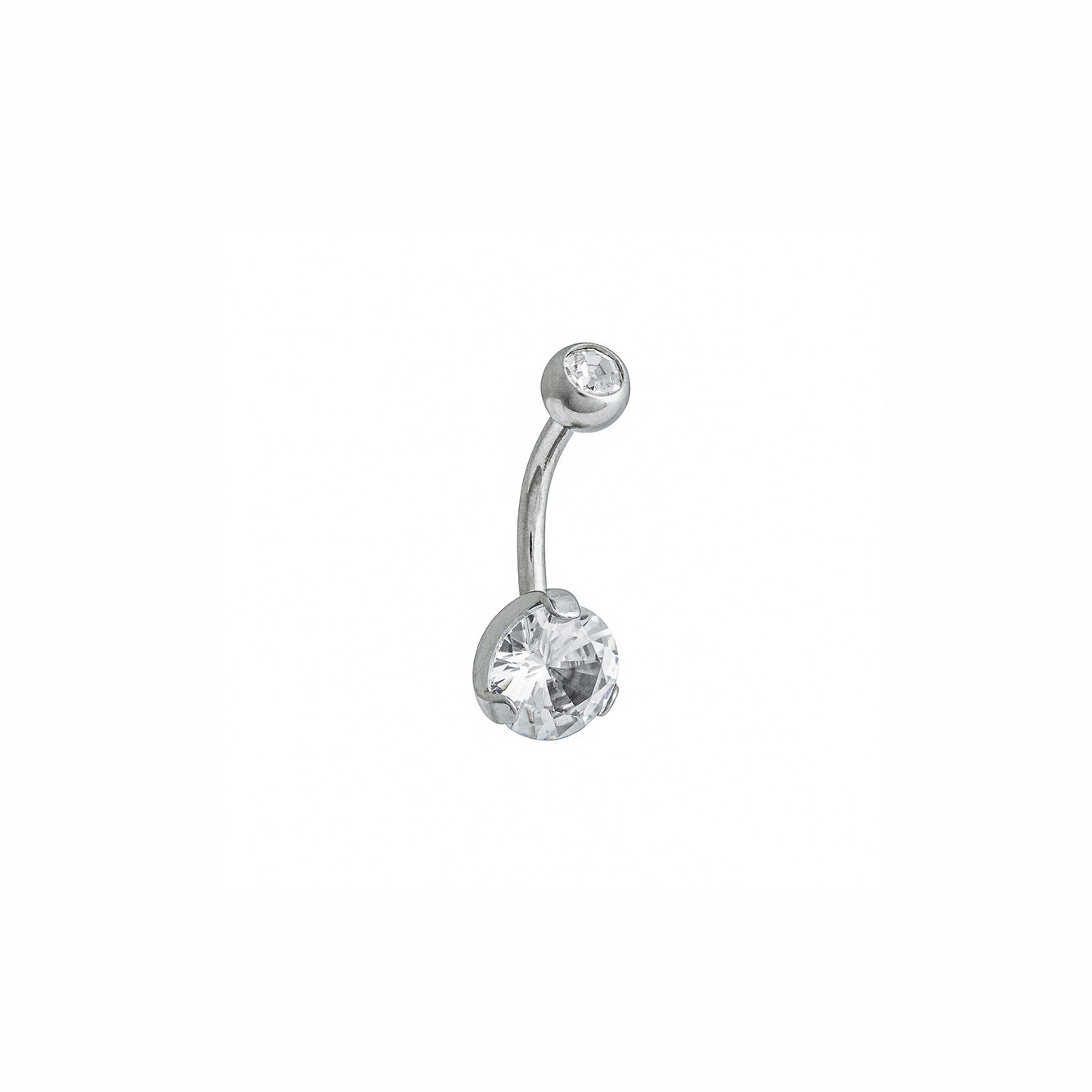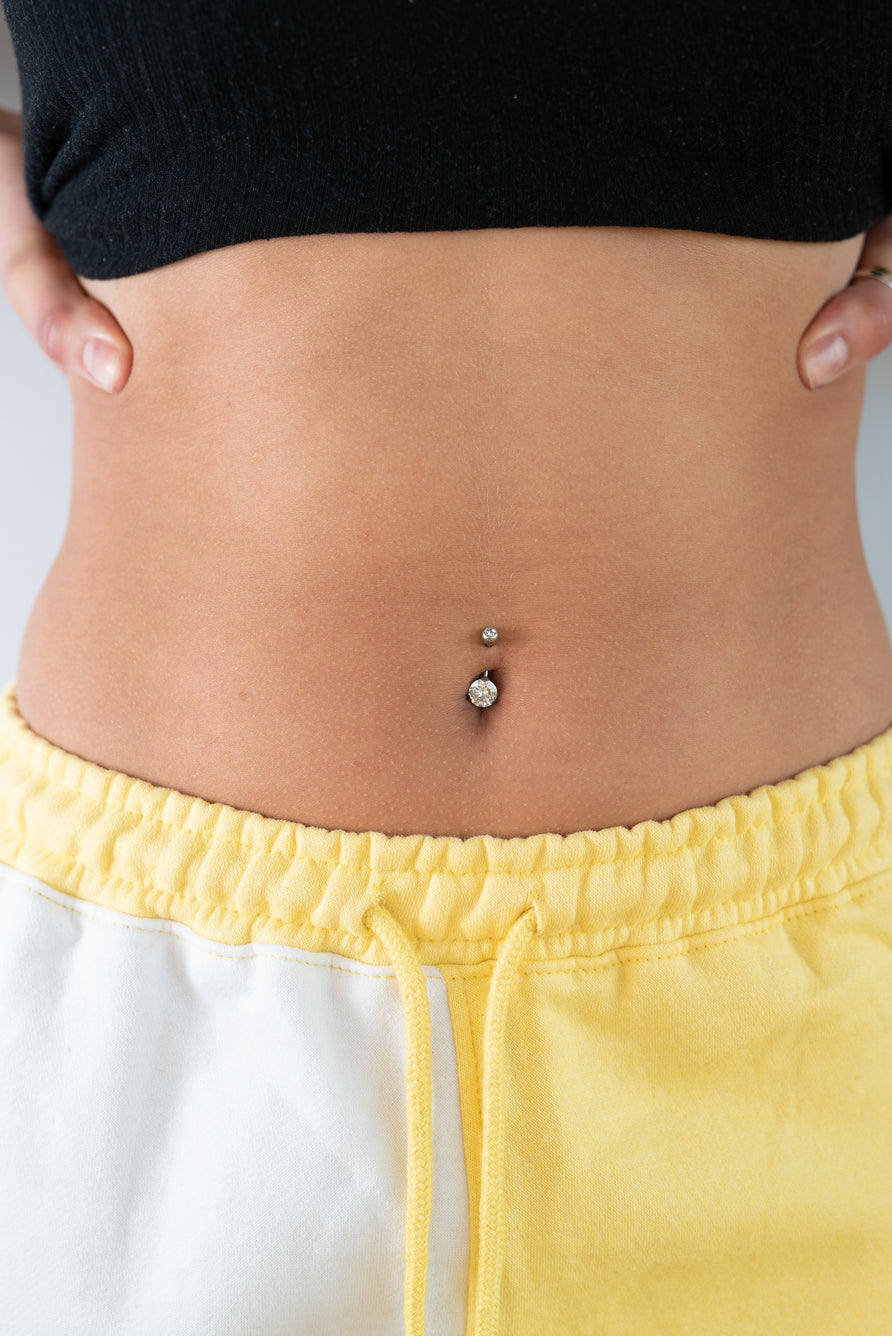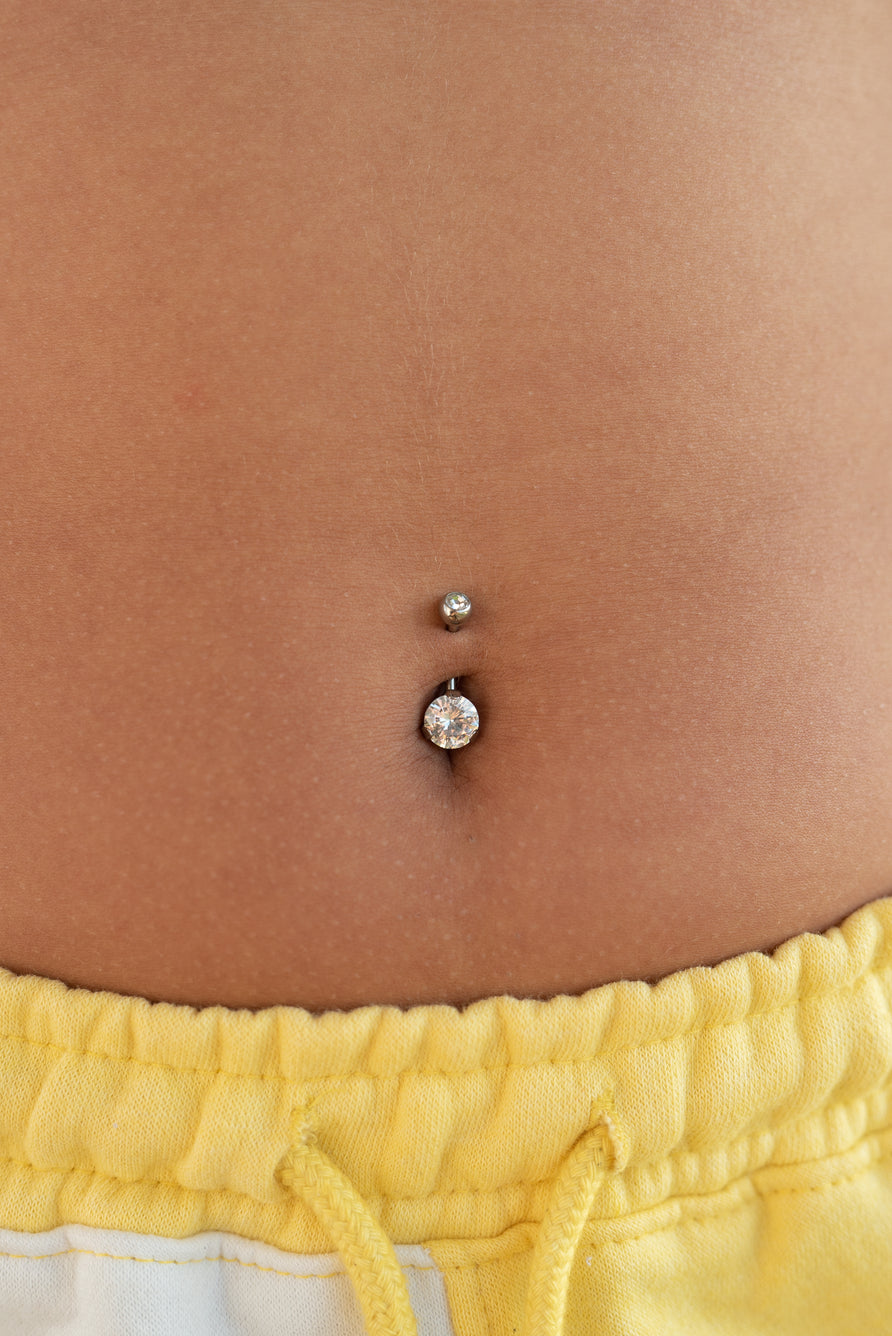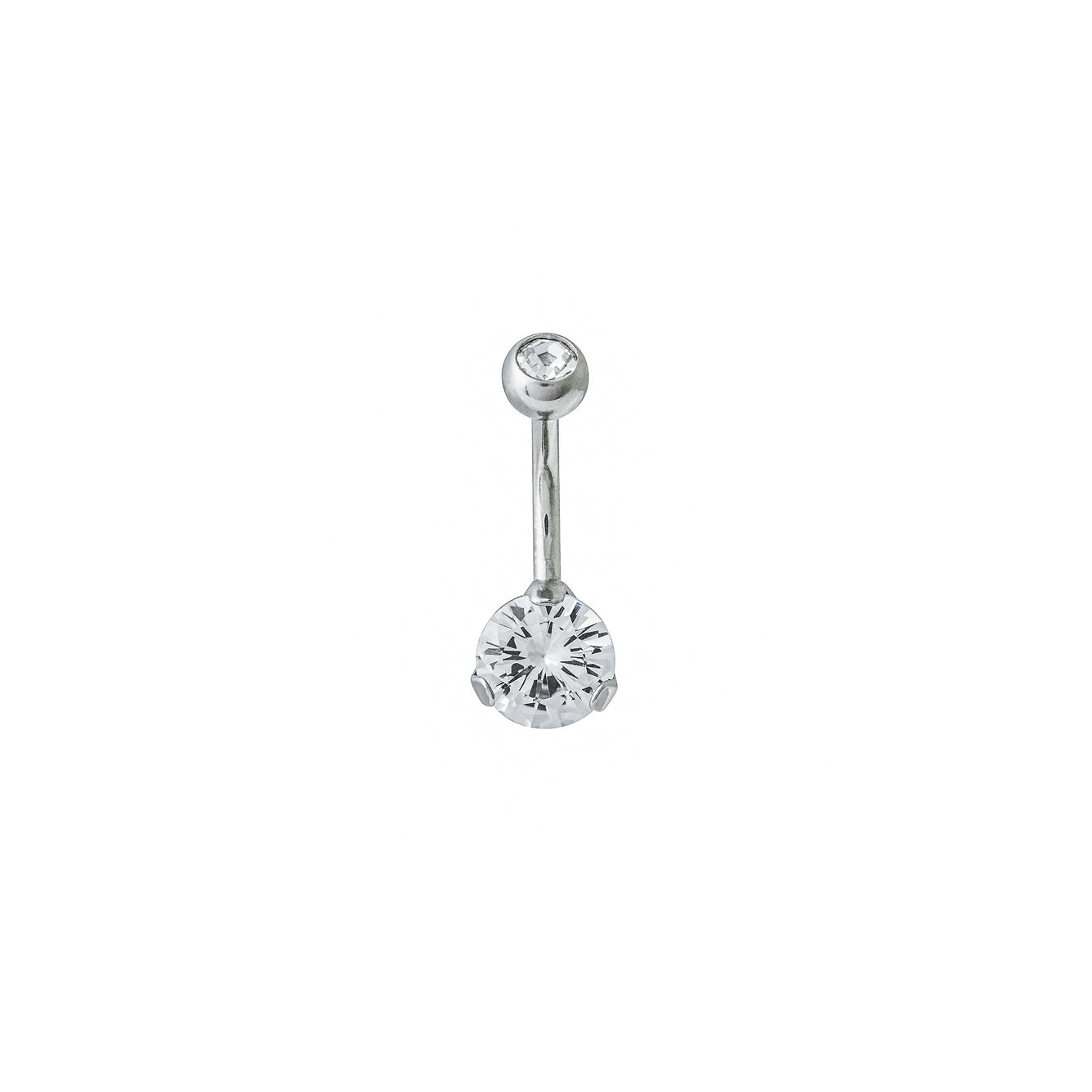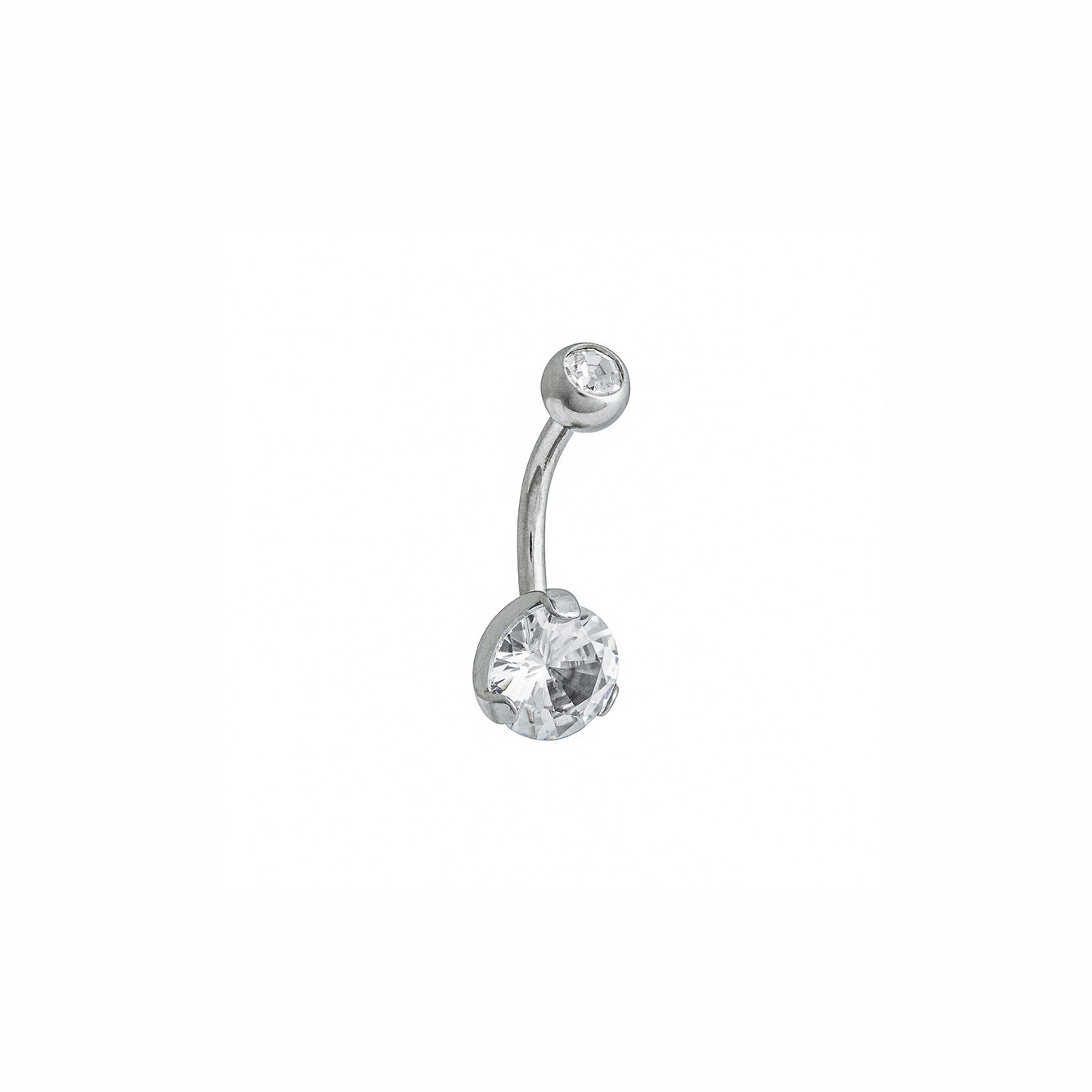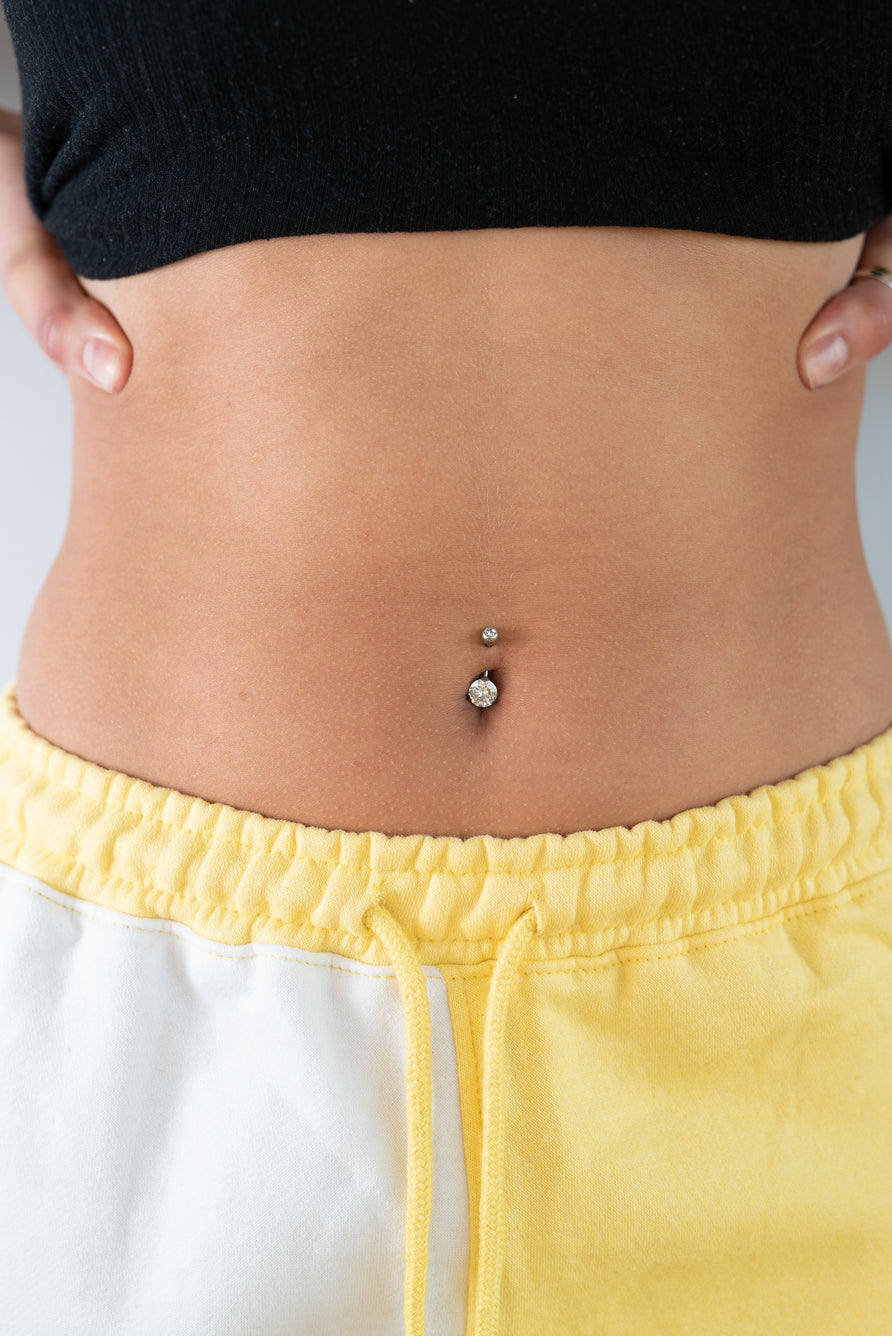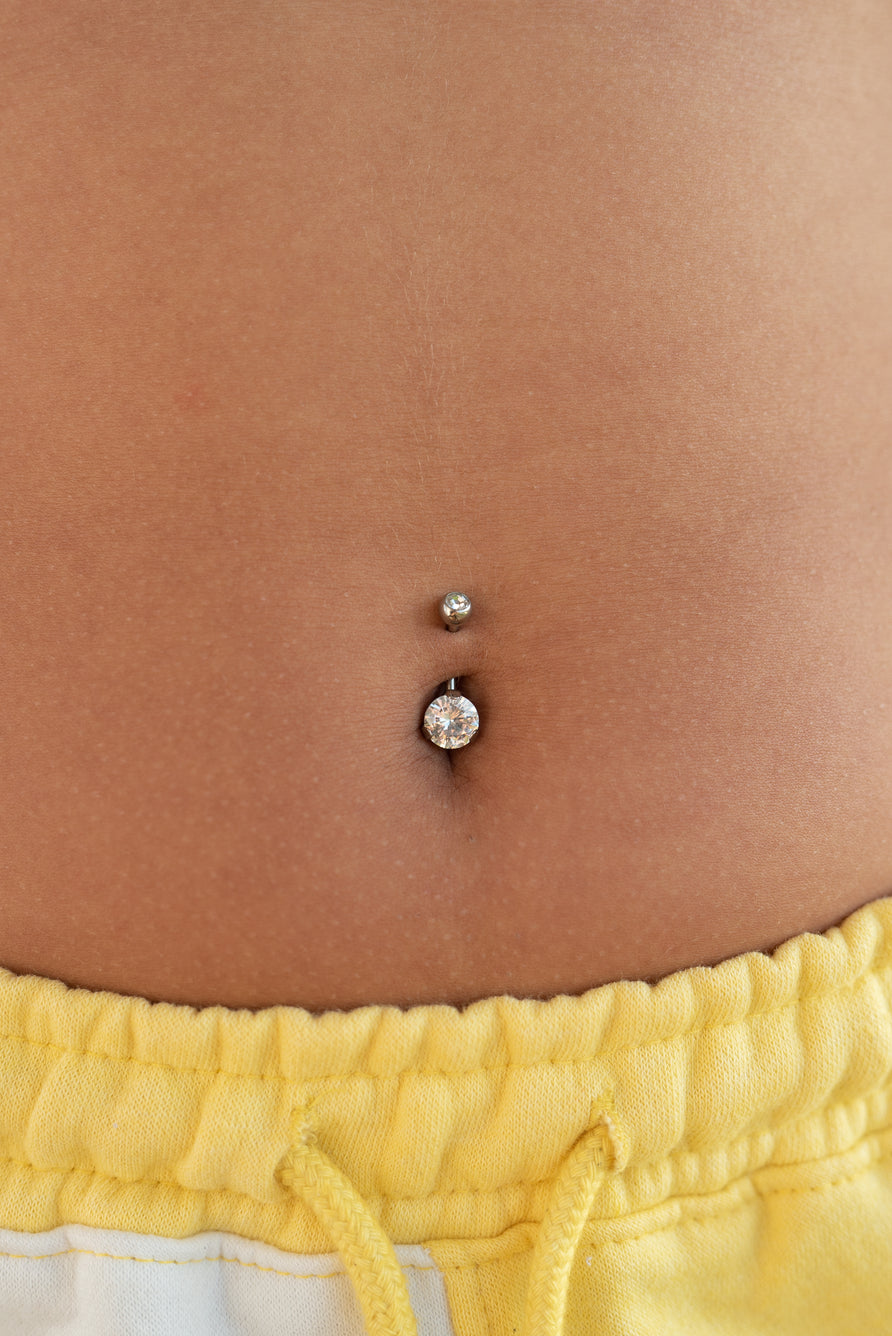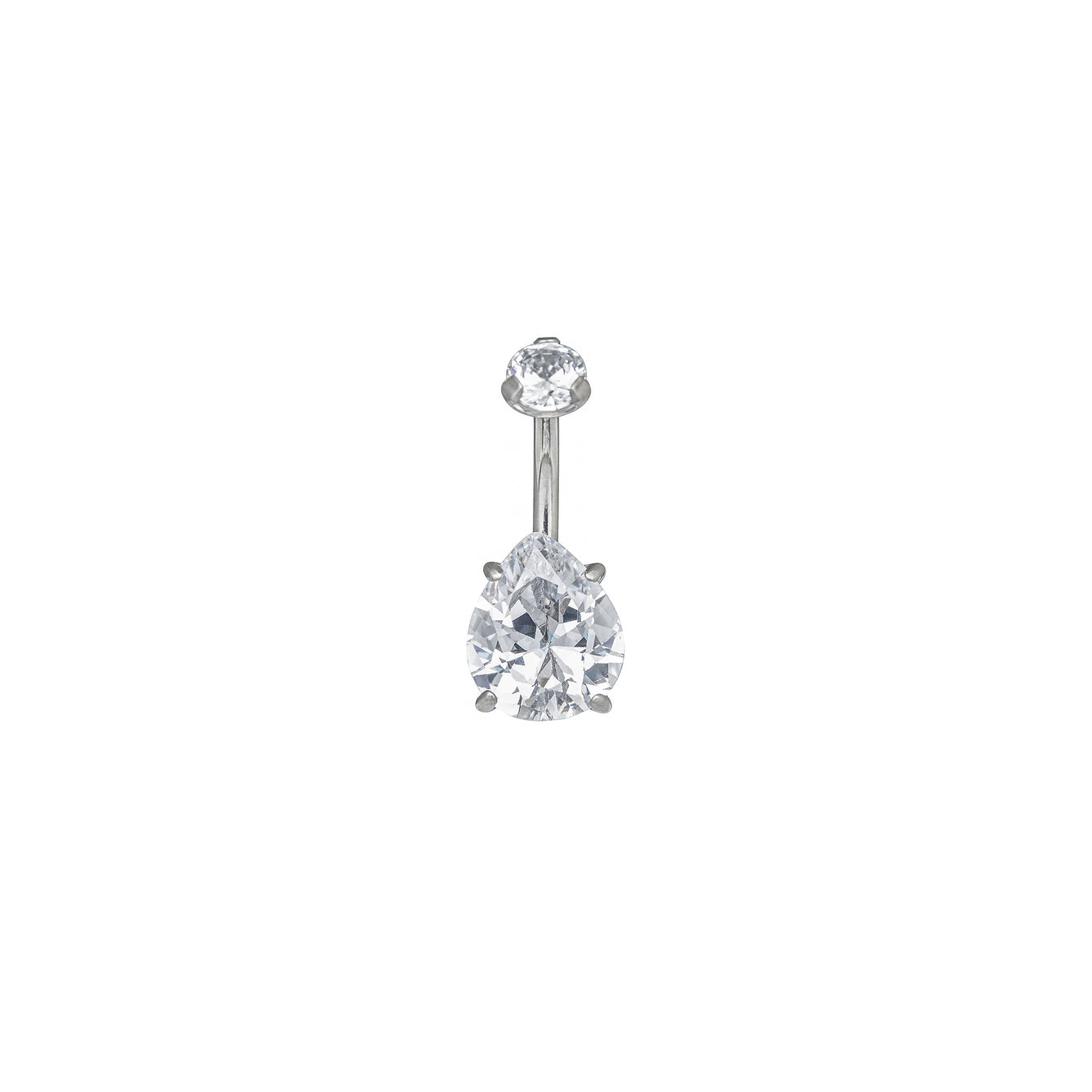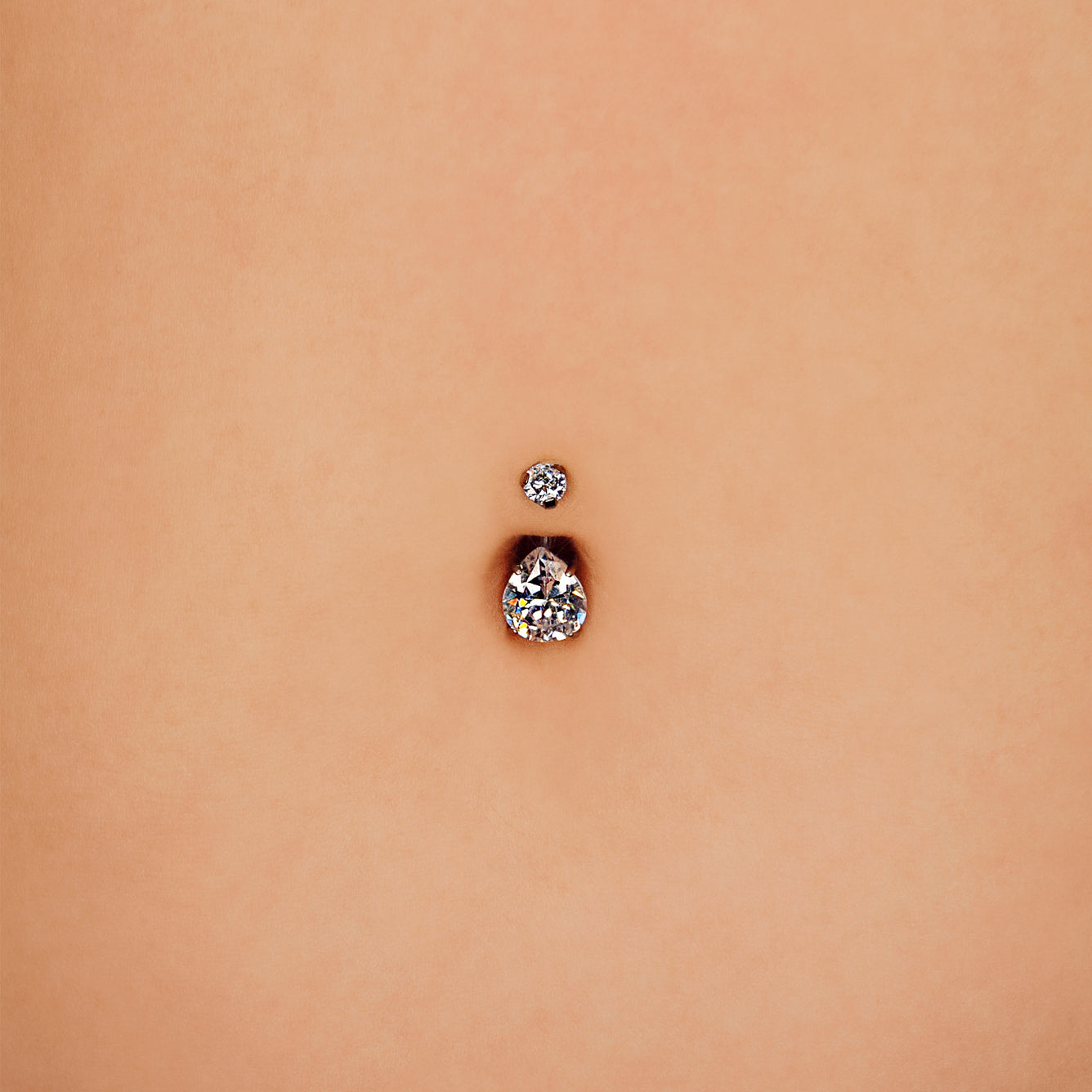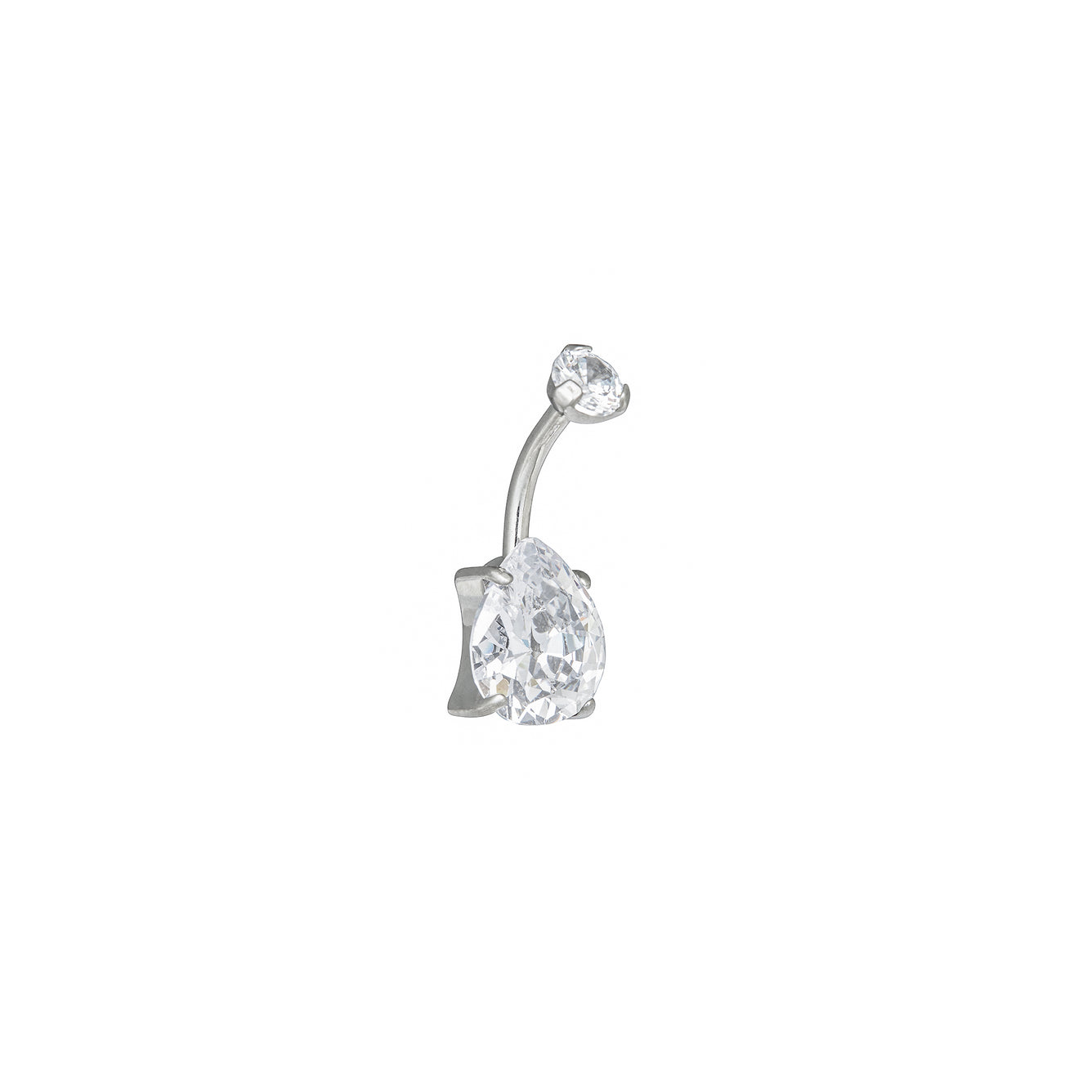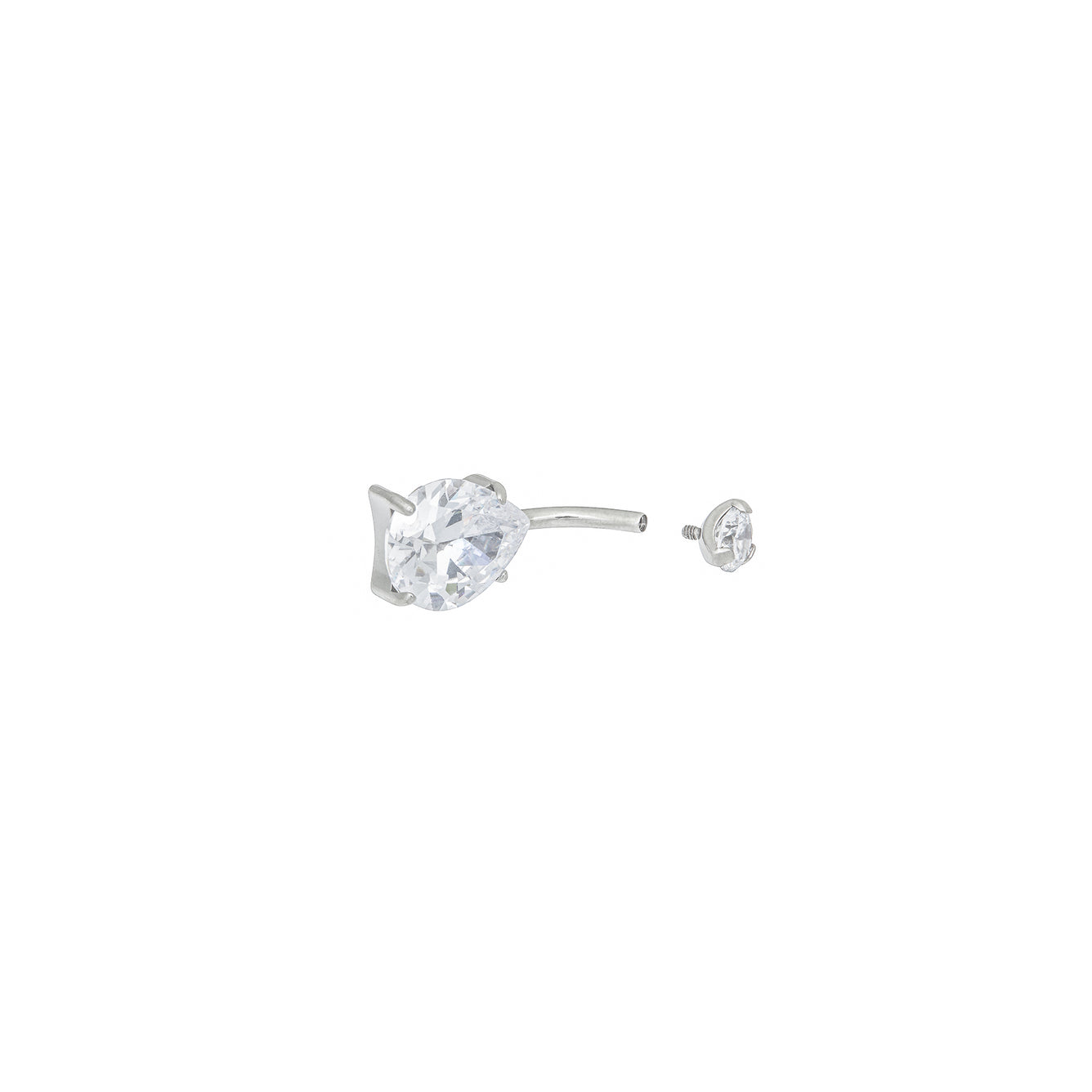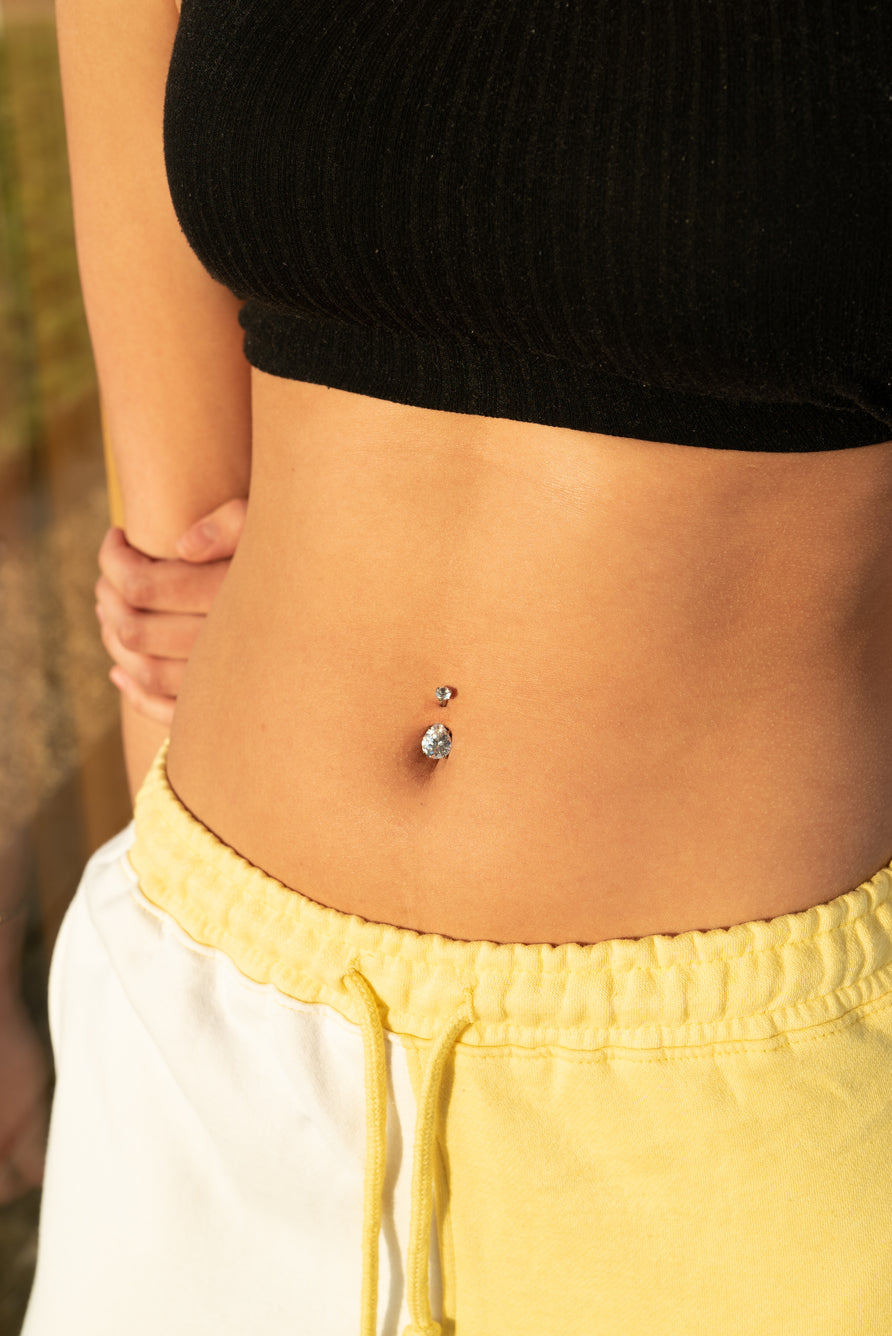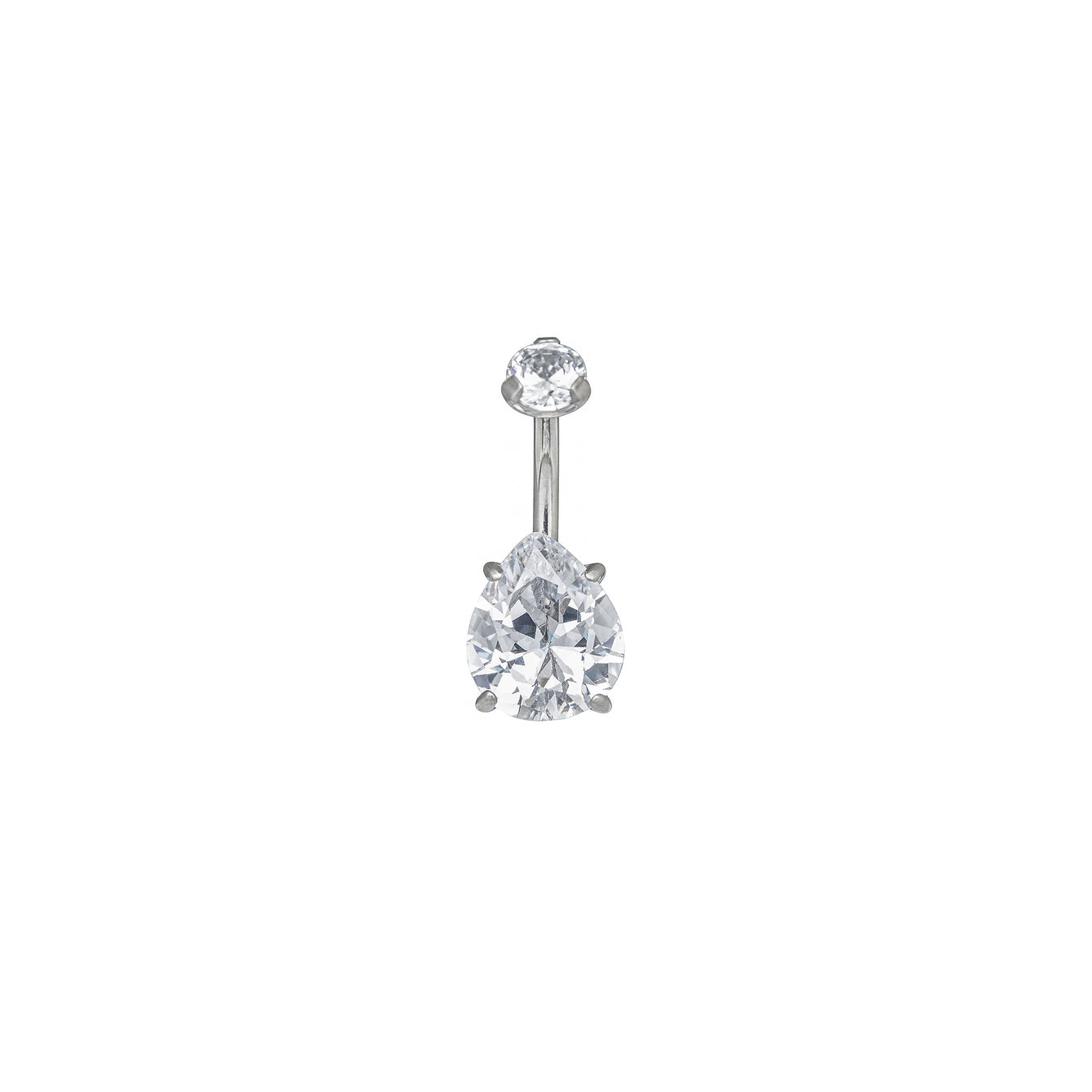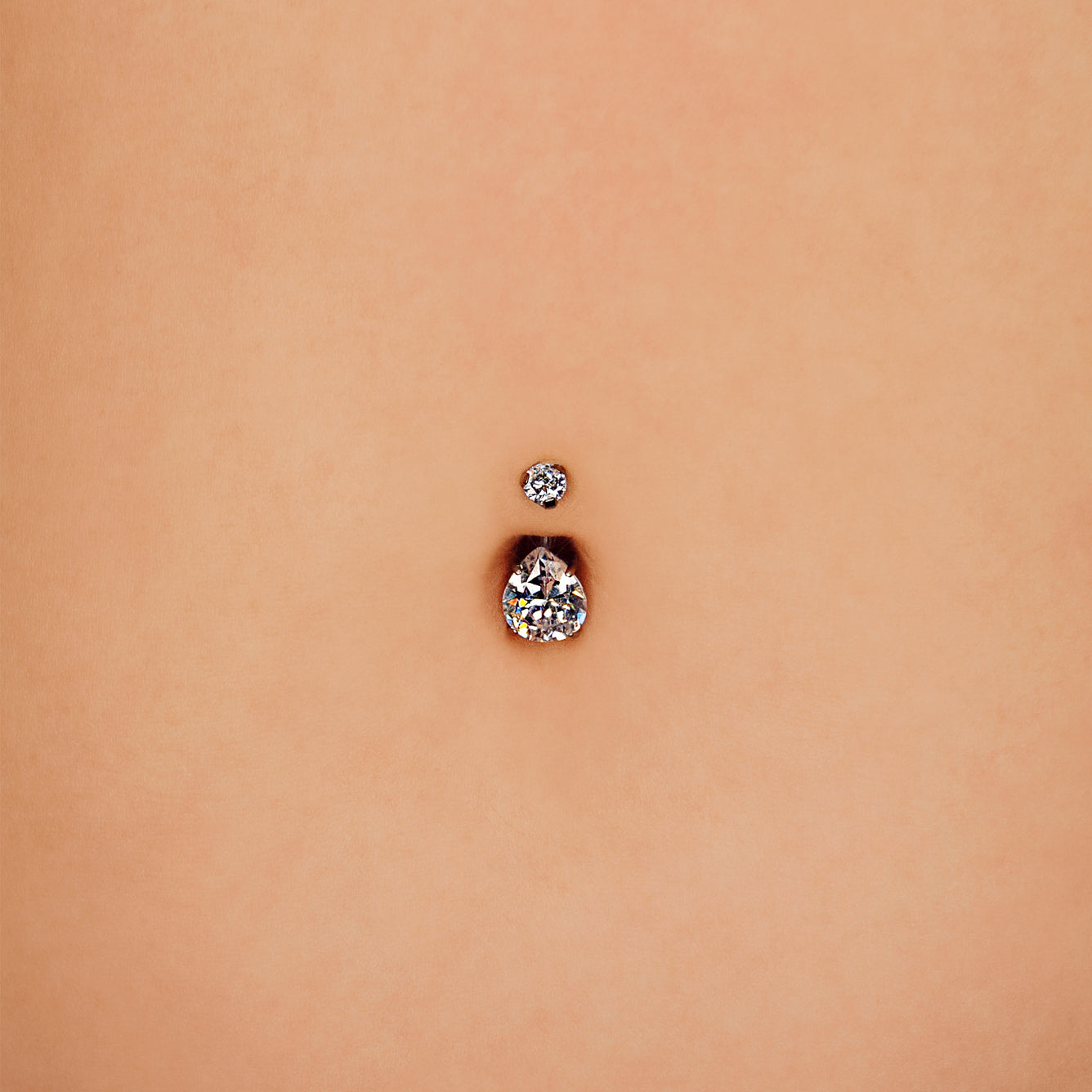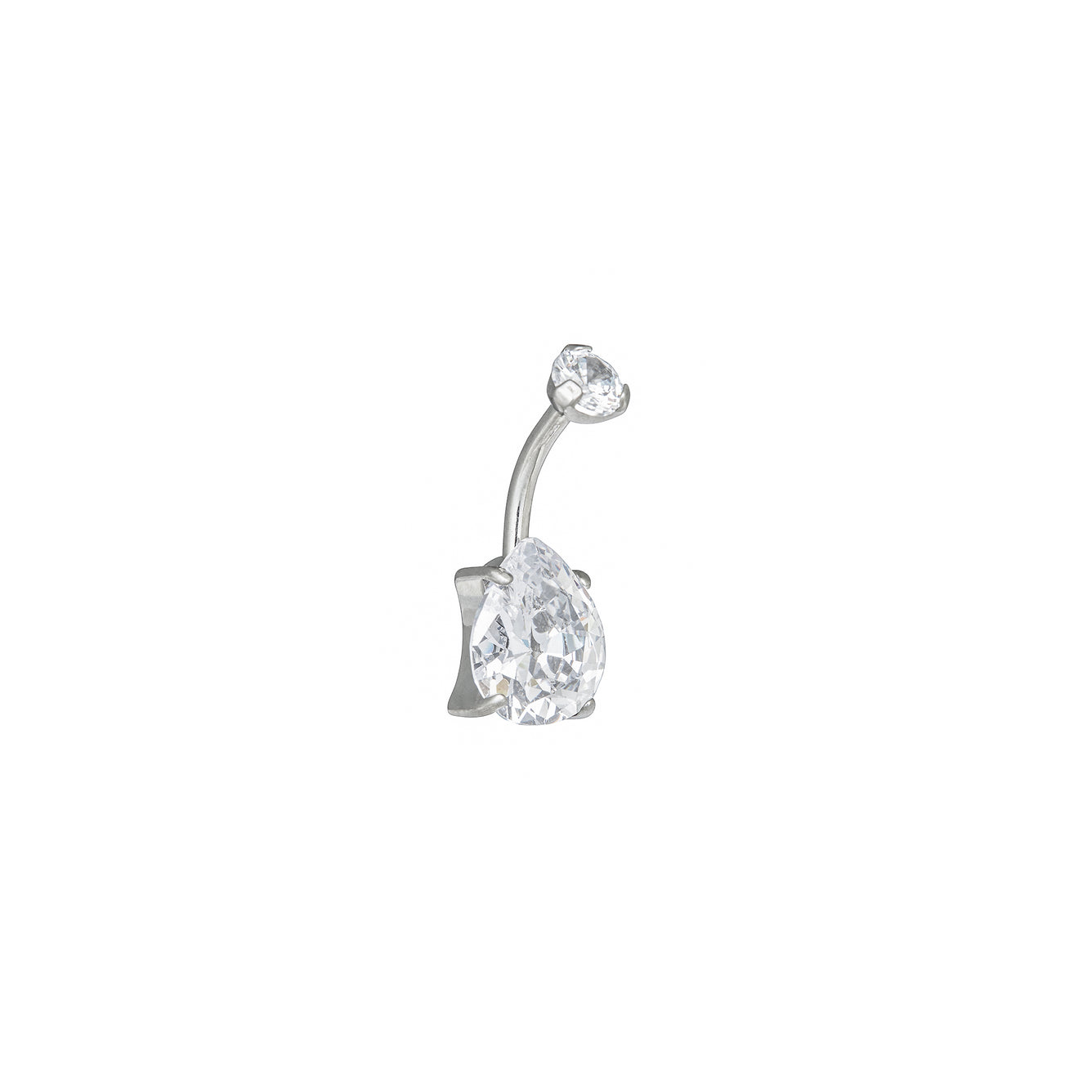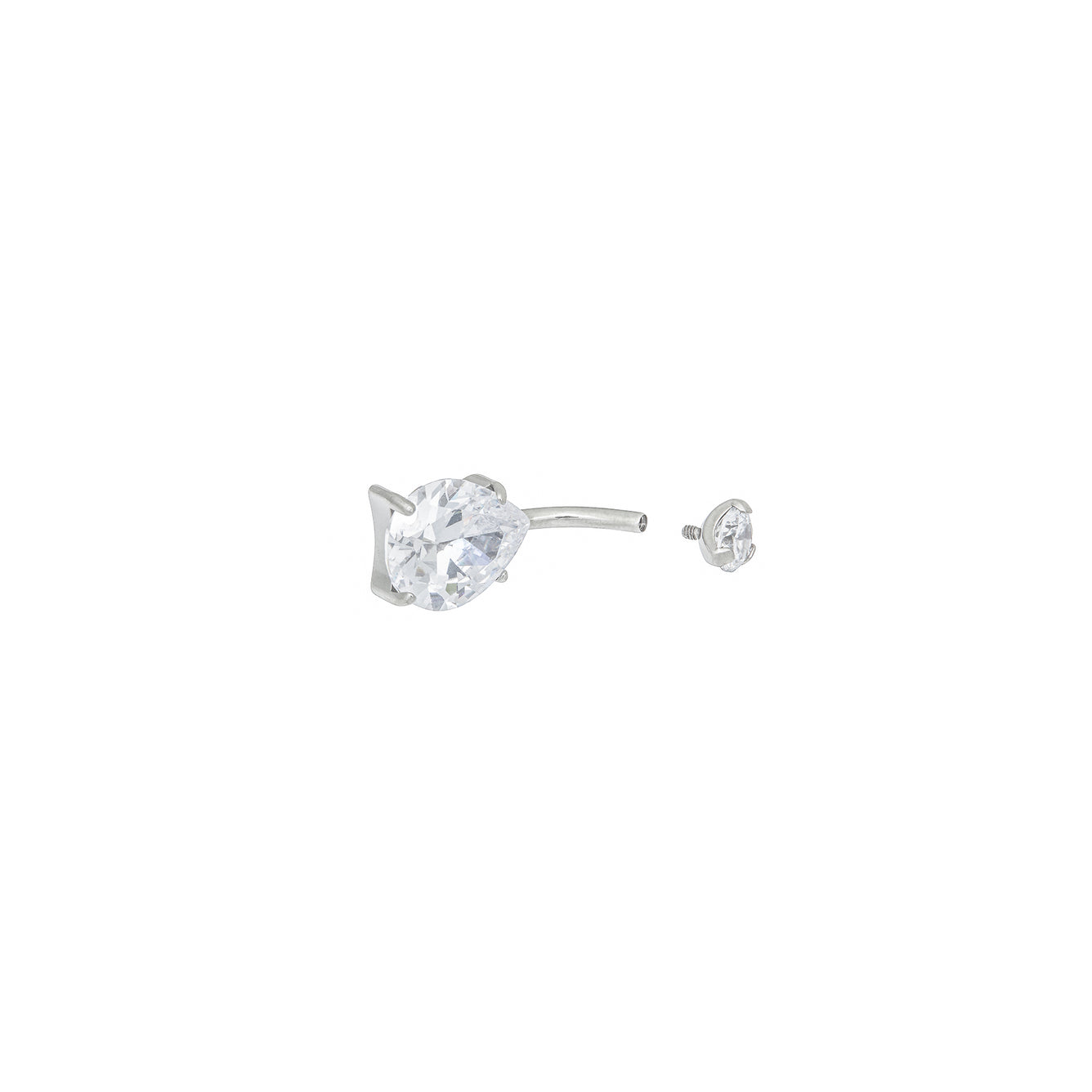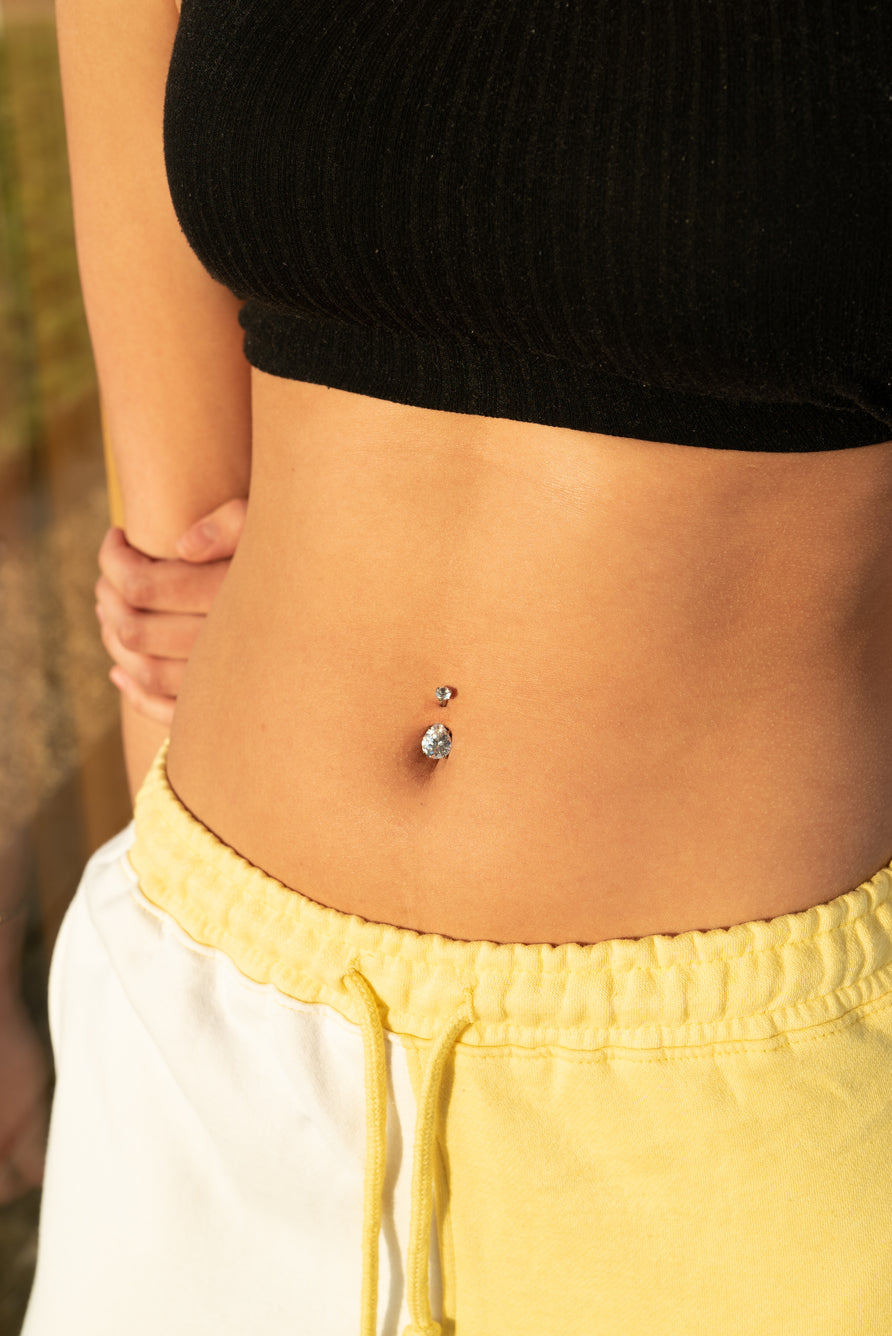 NAVEL CRYSTAL TEAR DROP IN SILVER
There won't be any tears with this beauty! Simple, glam, and perfect for your summer holiday.
Need help changing your piercing for the first time? Come to Hackney road and one of our piercers will help you – free of charge! We hope you all have a kick-ass summer rebels – remember to tag us in your holiday looks, using the hashtag #stackmm!